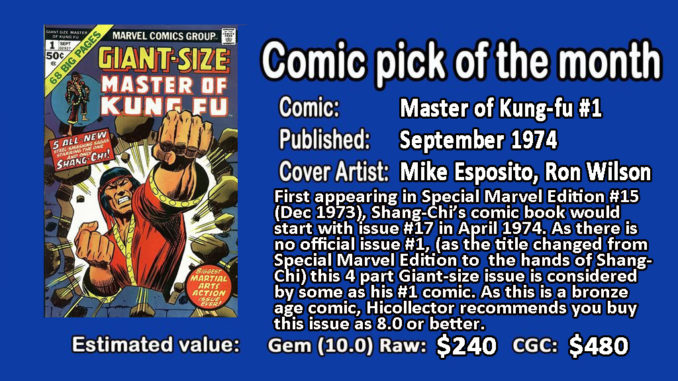 Last November we did a character spotlight on Marvel character Shang-Chi (Master of Kung-fu). Part of the reason was that alot of people are not familiar with the character, the other part was due to the MCU annoucement of a feature film about him. And like all comic books that are associated with the character, they have doubled and tripled in value as demand soars.
Unlike his first appearance comic book (Special Marvel Edition #15), this comic – Master of Kung-fu #1 has not seen a huge surge in price. Still affordable, this Giant-size comic was released in April 1974 and is considered by some collectors as his issue no. 1.
Released in the bronze age, Hicollector recommends you buy this issue at 8.0 or better.