*Don't forget to click the What's new button for more news and info!
HICOLLECTOR IS PROUD TO ANNOUNCE THE 2ND ANNUAL COLLECTOR MEGALOPOLIS AT PEARLRIDGE CENTER THIS MAY 28 & 29, 2022!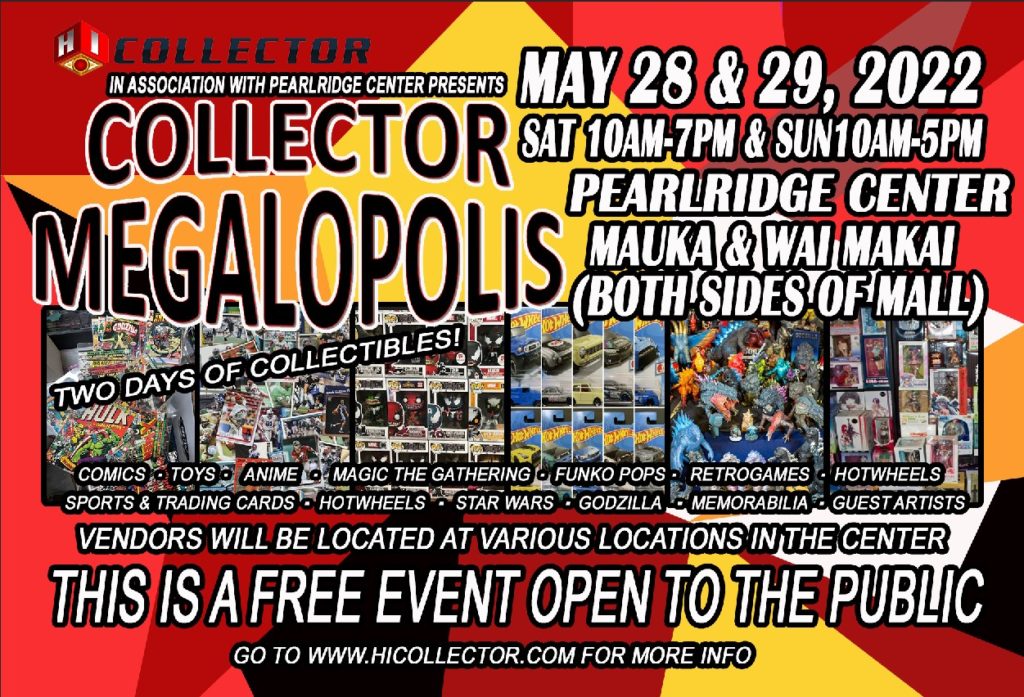 Hicollector in association with Pearlridge Center will be hosting the 2nd annual Collector Megalopolis show this coming May 28 & 29, 2022. If you haven't been to our show, this is a two day event that will feature vendors and artists on both sides of the mall – the Wai Makai side (theater side) and the Mauka side (Macy's side). The event will be during mall hours on Saturday and Sunday. This will be the Memorial Day weekend so come down and get your collectables!
Various collectibles like Comics, Funko pops, Godzilla, Barbie, Hotwheels, Diecast vehicles, Star Wars, GI Joes, Transformers, Pokemon, Sports and trading cards! More information to follow in the next few weeks! Stay posted for more updates!
HICOLLECTOR FEATURED ON KITV4 NEWS!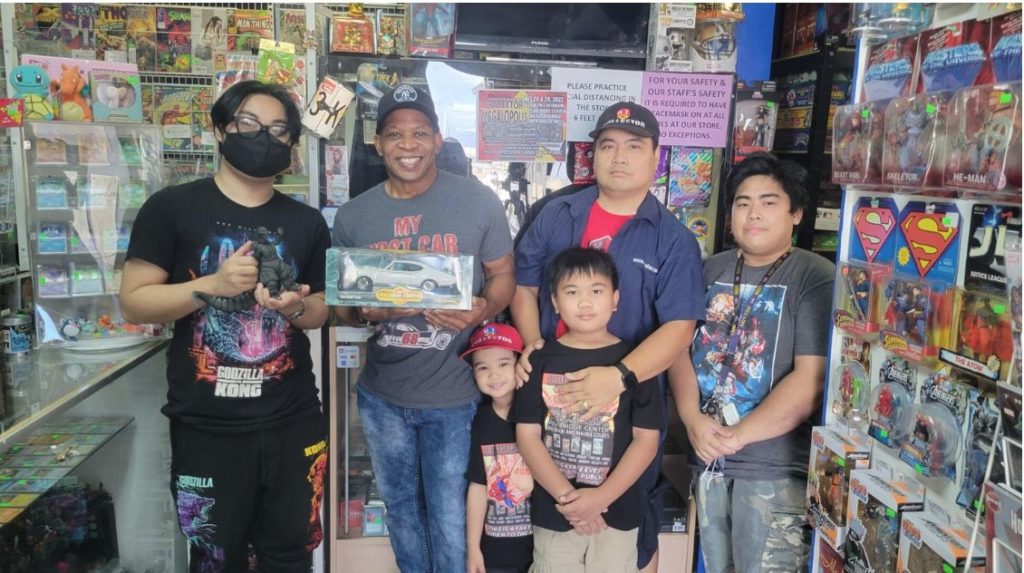 Cynthia Yip from KITV4 news came down to Hicollector this weekend and did a feature story on the collectable market. She was visiting our store conducting interviews with customers and collectors! Read and watch the full story by clicking on the link – – – – – -> Hawaii's collectibles market is red hot | Local | kitv.com
HICOLLECTOR STORE TO RETURN TO REGULAR HOURS SOON! MORE INFORMATION TO FOLLOW!
Alohas Hawaii! Good news! We are planning to open the store back to regular hours. At present our store is open only on Saturdays. With all the restrictions being lifted and the case counts dropping, as long as everything continues to go well, we plan to set our store hours back to pre-pandemic hours. Stay tuned for updates here on our website www.hicollector.com
Social Distancing & other safety protocols will still be in effect at our store! Let's stay safe Hawaii!
1001 DILLINGHAM BLVD STE 323, HONOLULU, HI 96817
STORE HOURS SATURDAYS ONLY: 11am – 4pm