*Don't forget to click the What's new button for more news and info!
Just a reminder that our store will be closed on Christmas Day (December 25th) and New Year's Day (January 1st). We will be open regular hours for the month of December. Store hours are:
HAPPY HOLIDAYS! 
Our annual shutdown is scheduled to occur the weeks of December 26, 2019 and run until January 3, 2020. However, due to numerous requests we received, our store front located at 1001 Dillingham Blvd Ste 323, Honolulu, Hi 96817 will stay open regular hours during those two weeks. All other operations (website, online sales, on-site appraisals, phone orders and servicing, kiosk and special orders) will shut down during that time period.
THANKS FOR ALL YOUR SUPPORT IN 2019! WE LOOK FORWARD TO CONTINUE SERVICING YOU IN 2020!
November 12, 2019 marks exactly one year since Stan Lee, pop-culture icon died. In his lifetime, Stan Lee signed a multitude of comics, photos, posters, cards, action figures etc. Much of this memorabilia is still available for purchase today at affordable prices.
However don't expect to pay less than one hundred dollars $100.00. That is because his fee in recent years prior to his death was $100.00. This is the standard starting value of any item signed by Stan Lee. With the current cost of any authenticated signature starting around $300.00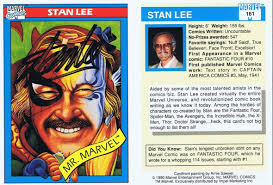 This month of November, we pay tribute to Stan the Man aka Mr. Marvel. As such – Hicollector recommends you purchase a signed memorabilia of Stan Lee.