Aloha pop culture fans!  The TV fall line-up started at the end of September!  So as of October, it has official begun!  So to welcome these new and returning shows we have provided a list to help us all keep track.  Please note that this list does not encompass all the returning shows – so please forgive us if we missed one of your favorites here….Also remember to check your local cable provider for the channels and showtimes….Enjoy!
Oct 5 Friday
Van Helsing – Season 3 – Channel: Syfy
Vanessa Van Helsing is back and she and Scarlett have "the blood of the first" coursing through their veins leaving us more questions than answers…
Oct 7 Sunday
Dr. Who – 11th season – Channel: BBC America
The long wait is over.  The newly regenerated Doctor ejected from the Tardis at the end of Season 10 is here…is she a keeper?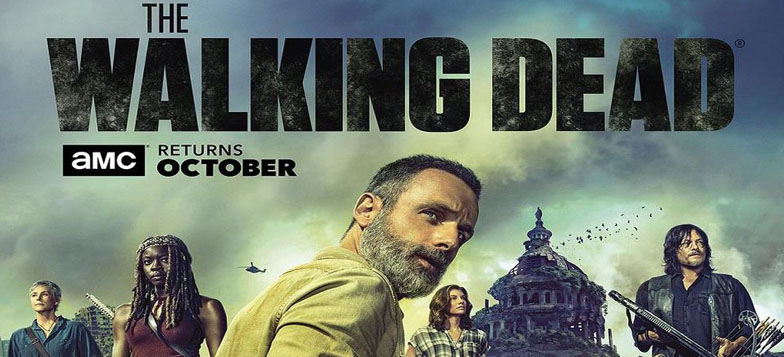 The Walking Dead – Season 9 – Channel: AMC
Season 9 has been dubbed Rick Grimes final episodes….what fate awaits Rick now that the war is over?
Star Wars – Resistance – Season 1 – Channel: Disney

Disney has started a brand new animated series set between the events of Return of the Jedi and the Force Awakens….
Oct 9 Tuesday
The Flash – Season – Channel: The CW
Barry and Iris Allen meet one of the most important people of their lives and she's from the future!
Black Lightning – Season 2 – Channel: The CW
The public have accepted them as heroes….but there are consequences….
Oct 11 Thursday
Supernatural – Season 14– Channel: The CW
 A renegade angel possessing Dean…can the brothers overcome this obstacle?
Oct 12 Friday
Blindspot – Season 4 – Channel: NBC
What's in store for our amnesiac heroine….who's to know….
Titans – Season one – Channel: DC universe
The Teen Titans are finally here….what does season one hold in store for our heroes?
Oct 14 Sunday
Supergirl – Season 4 – Channel: The CW
The battle against Reign has been won….but what happens next? We have to tune in to find out!
Charmed – Season 1 – Channel: The CW
The sisters are back…this is a reboot of our classic power of three sisters!
Oct 15 Monday
Arrow – Season – Channel: The CW
The archer is back…but will he do more harm than good?
The seven deadly sins: Revival of the Commandments – Channel: Netflix
Anime's continuation to the Seven Deadly sins….Now enter the commandments!
Oct 19 Friday
Daredevil – Season 3 – Channel: Netflix
There is NO Matt Murdock now…only Daredevil….
Oct 22 Monday
DC Legends of Tomorrow – Season 4 – Channel: The CW
The timeline is being mended by this team….yet don't call them heroes because their legends….