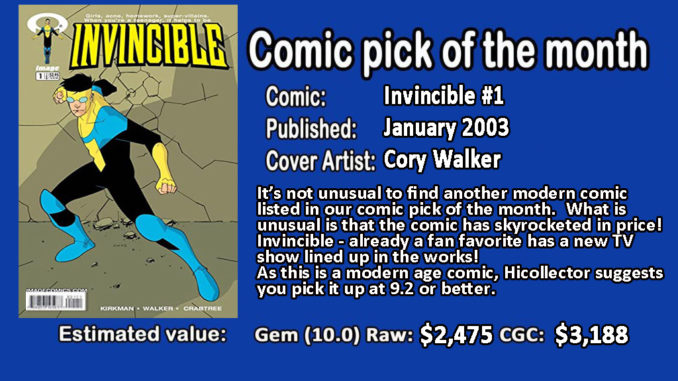 This month's comic pick is from the independent publisher Image Comics. Written by Robert Kirkman (the writer of the Walking Dead) Invincible is already a popular comic book. It's popularity has only grown since the announcement by Amazon Prime that they would be doing an Adult animated cartoon of the series!
For our newbies, th comic focuses on Mark Grayson, a normal teenager who's father is Omni-man (the most powerful superhero on the planet). Mark Grayson is just like every young adult until he develops powers on his seventeeth birthday. Under the guidance of his father, he learns how to use his powers and become a hero! But suddenly his world is turned upside down when his secret gets out!!!!
As this comic is a modern age comic, Hicollector recommends you pick it up at 9.2 or better.