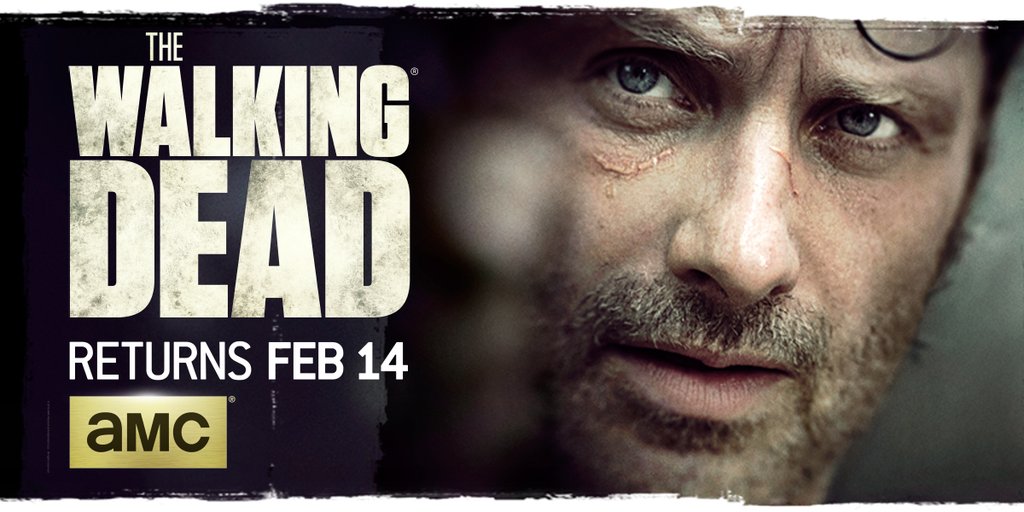 This season's walking dead has been filled with episode cliff hangers, new questions, and a mid-season finale that has left audiences wondering what can happen next.  From Daryl and Glenn's near death experiences to Morgan's philosophical conundrum the storylines are unfolding in a way that keep viewers tuned in to the Six season show.  What am I talking about?  Well if you are not a fan of TWD (The Walking Dead) you are missing out on one of the best shows on television.
Comic based TV shows and movies have been on the rise in the past decade.  And the TV show the Walking dead is a good example of this.   Airing on AMC, the Walking dead was developed by Frank Darabont and has been categorized as an American horror drama.  The entire concept of the TV show is based on the comic book series The Walking Dead by Robert Kirkman, Tony Moore and Charlie Alard, with the characters featured and the plots depicted following the comics similarly.  However, the TWD show does also deviate from the comic book storyline.  It surprises both the fans of the comics and TV show alike.
To those of you that have not seen the show, No – It's not a show about zombies. Nor is it an action show filled with special effects.  It's a show about survivors' struggle to stay alive and adapt in a dangerous world filled with more than just undead humans with a flesh eating appetite.  To elaborate, the story is set in a post-apocalyptic world overrun by zombies and centers on a small group of individuals from Atlanta that have banded together like a family.  This is the main theme of both the comic and the TV show.
The group led by sheriff's deputy Rick Grimes (played by Andrew Lincoln), encounter other survivors, fight off zombie herd attacks, and settles in different places before some mishap forces them to move again.  Every character in the show is expendable and there are no shortages of major character deaths.
At present TWD is in season 6, with a mid-season finale that left audiences with a town filled with zombies.  With thousands of walkers on the streets of Alexandria you can definitely expect to see more than half the cast being killed off.  I won't go into the details (especially for those of you that are not fans), but from the spoiler alerts I have read the next episode will be one that we won't want to miss.
The Walking dead returns to AMC on Valentines day February 14, 2016.